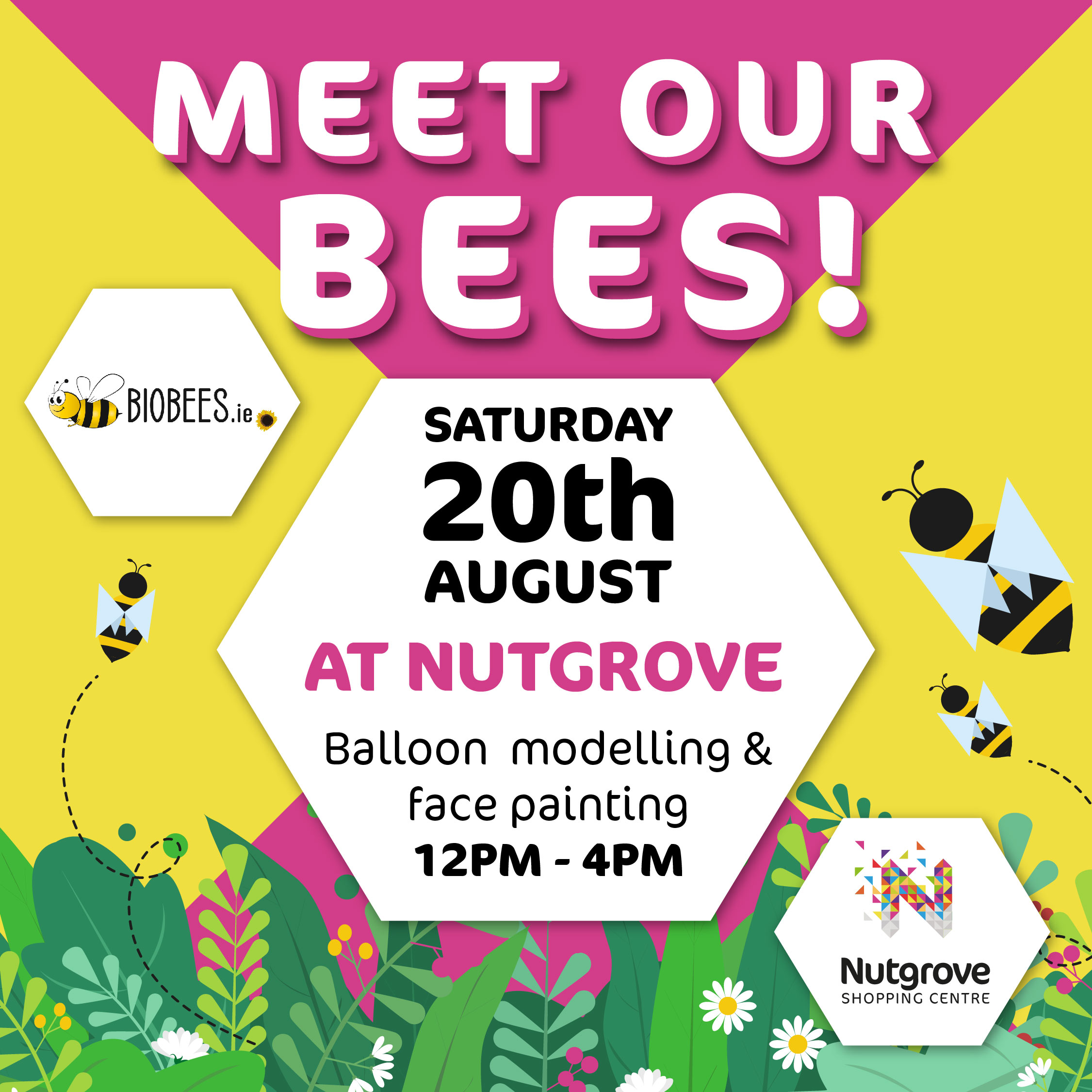 Nutgrove Bee Event on Saturday 20th August!
Come along and meet our bees at Nutgrove!
We will also have face painting and balloon modelling. A great day for all the family!
Want to learn more about our bees?
Who is in the hive? - At this time of the year there are approximately 50,000 honey bees buzzing about living in the hive.
800 - 1000 Drones ( Male Workers) 40,000 female workers and One queen Bee
They are busy at the moment collecting pollen and nectar, bringing it back to the hive and building up their honey stores for winter.
Bees are crucial for agriculture, food production and the economy.
To help our little pollinators, please try and plant pollinator friendly plants in your garden or pledge a pot for pollinators on your balcony!
Fun Facts on honeybees:
Bees have 5 eyes
Bees are insects so they have 6 legs
Bees fly about 20MPH
Bees have 2 pairs of wings