Buy online and pick up in-store or curbside!

Do your shopping without leaving the car. We'll bring your order to you. It's called Click & Collect Curbside.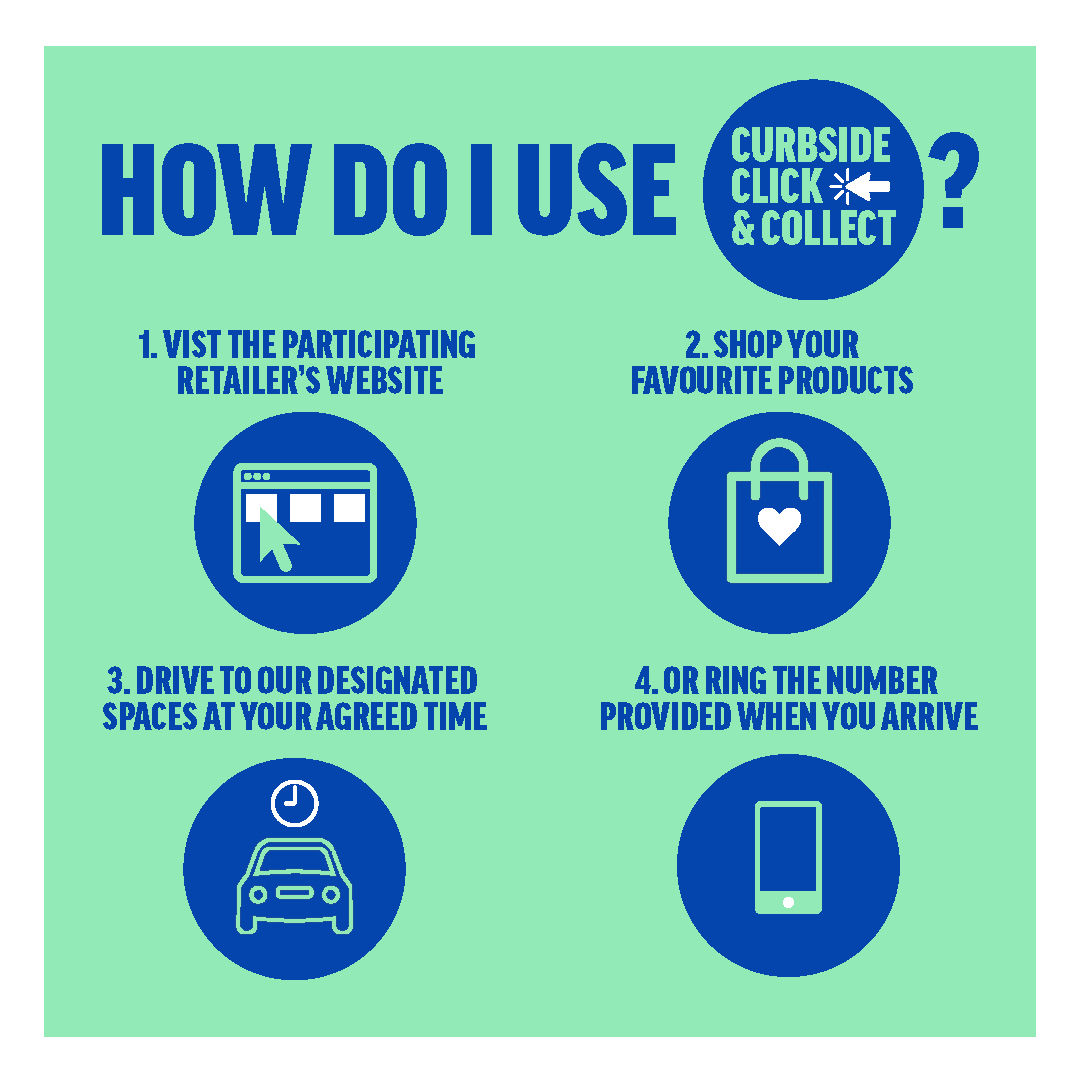 What is curbside?

Shopping has just got that little bit easier. Simply order online at one of the stores below and head to one of our designated car spaces. Once you have parked in the space, ring the store number provided and we'll bring the order straight to your car. It's that simple.
The designated spaces are the first two in the car park next to Argos.
Order from your favourite retailer now!

Click through to our retailers websites.